25th December 2013
It's definitely been a non-traditional Christmas. Waking up this morning at the horribly late hour of 8am we found a tiny sloth had taken up residence in a tree outside our house. So we spent the next three hours watching him, with a break for breakfast of fried eggs and last night's leftover chilli. The sloth was a charming character, slow-moving, peaceable and smiling. Like a stoned muppet.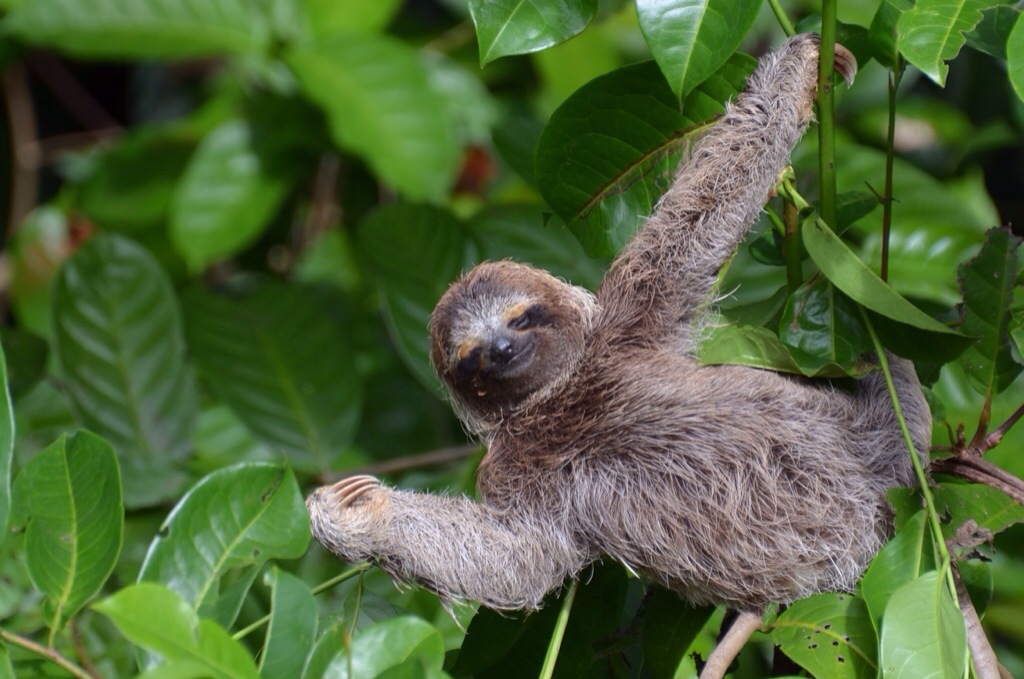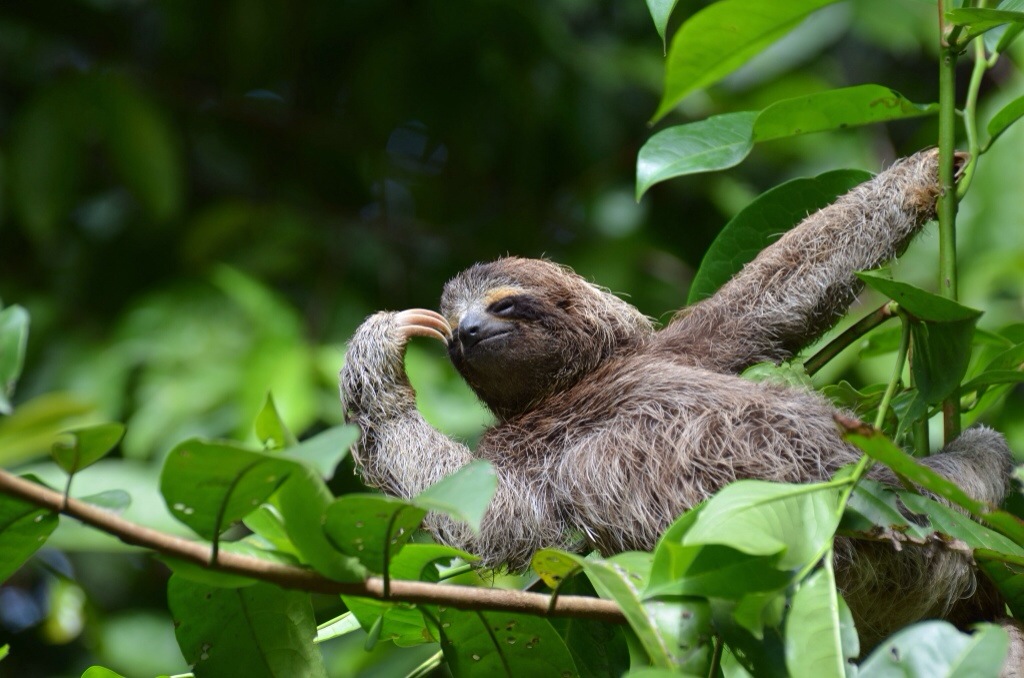 Around lunchtime we hopped in our kayaks and paddled across the mirror-flat inlet to Christmas dinner at the resort. There were about a dozen folk there, Garden of Eden guests plus a few friends of the owner Kipp. We chatted with a friendly couple of Jewish Americans, here to escape the festive cheer and hassle (irrelevant to them) back home.
There was turkey, ham, stuffing, roast potatoes but alas no sprouts. There was also a lovely maracuya pie (maracuya is passionfruit) and some pleasant local rum. There was even a CD of schmaltzy American Christmas songs. A gecko jumped on Maureen's leg. We had some wine.
Merry Christmas one and all. : )