18th December 2013
In fact about $140. That was the price of our trip in a boat through the mangroves of Isla Damas to find a small bundle of tawny fur curled around a thin branch asleep.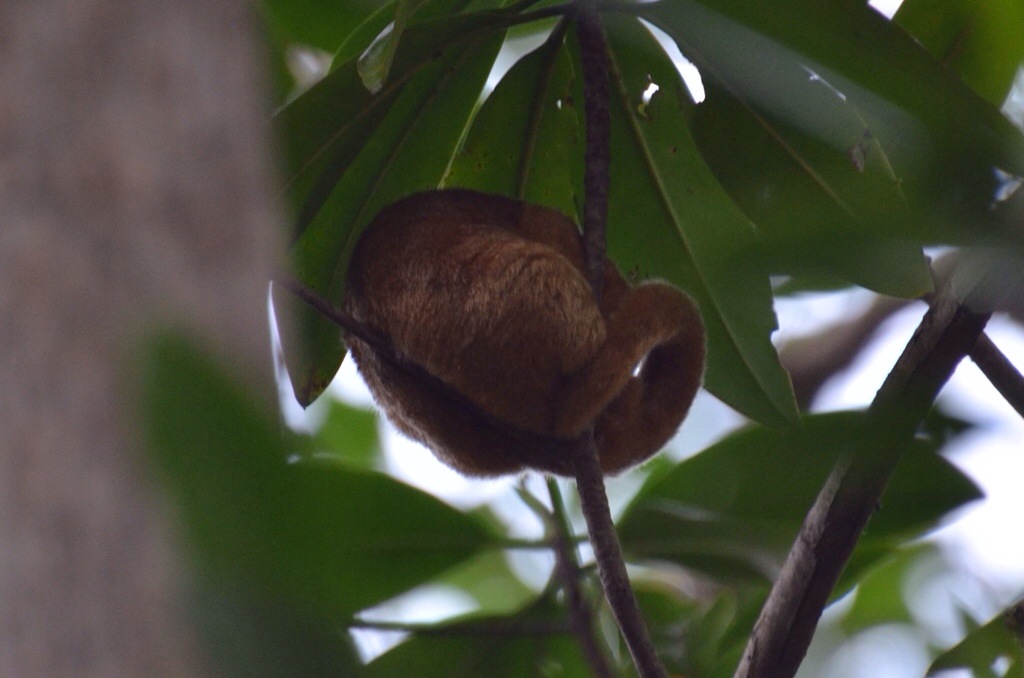 To be fair, any wildlife tour is reliant on luck, and on a different day we might also have seen the local white-faced capuchin monkeys or possibly a northern tamandua along with some interesting bird and reptile life. But we didn't, which leaves me with the odd feeling that we paid $140 to gaze at a tiny, unmoving ball of fur high in a tree for five minutes. This was in itself a bit of a challenge, as the boat couldn't get close enough for a good view. So we had to get out and clamber across the mangrove routes above the soupy waters of the mangrove swamp. As a bonus, there were minute mosquitoes (who delivered minute but terrifically itchy bites). So, I guess that's why some might think of our wildlife watching hobby as occasionally a bit odd!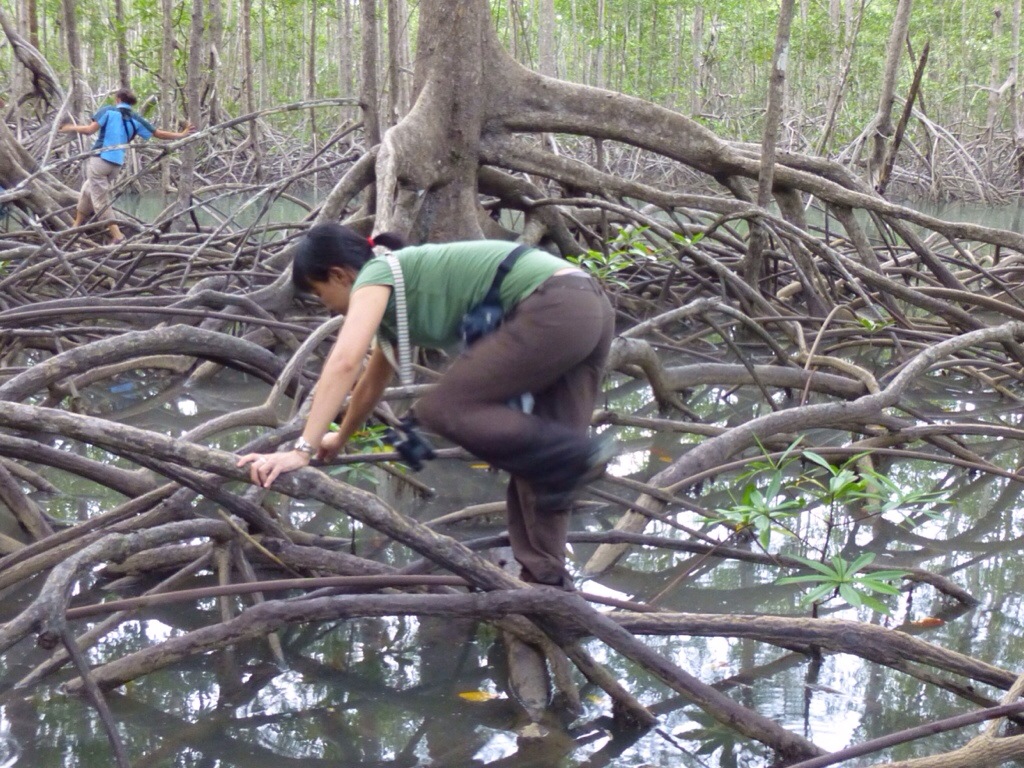 We're spending the night in the town of Quepos. It's a very small coastal town, once a port for banana boats, and now a backwater catering to tourists heading for the Manuel Antonio National Park down the road – a place that combines rainforest and sandy beaches, so is bound to be beloved of tourists. Much of today was spent on the five hour drive from Tirimbina in the north to Quepos in the sort-of south of Costa Rica. The roads aren't bad here, though not exactly fast, and the local drivers have that brilliant habit of overtaking on corners as though because you can't see a car coming the other way probably means there isn't one. They aren't as nuts as the drivers in Ecuador, though. Who frankly are quite sane compared to drivers in Cambodia. Hard to pick between Cambodian and Nepalese for most nuts drivers in the world. Two places I would never drive.
Five more hours drive tomorrow, including a dirt road with a river crossing that might be over knee deep! Like my brother Dan, I really rather like driving, especially in interesting places.