28th December 2013
We left Bocas today after a relaxing morning of doing nothing. And I will make no mention of falling out of my kayak after the short paddle over to breakfast at the Garden of Eden. At least I somehow managed to keep my entirely un-waterproof watch out of the water during my heroic flailing. Maureen sat on the dock and laughed.
That aside, it was relaxing. I should add that this morning's breakfast and Christmas dinner were the only two meals we took at the resort – everything else we properly self-catered. Spanish omelette featured, so did a sort of chilli con carne, eggs and chorizo for breakfast, and a pretty good pasta.
Anyway, now we're in Panama's capital city for our last three nights. From the sky it looks rather modern, with a line of skyscrapers right on the shore. But taking a taxi down to the old town, the Casco Viejo, for dinner we passed through some very broken-down neighbourhoods of crumbling concrete and dubious muck-encrusted corners that I wouldn't have wanted to walk through.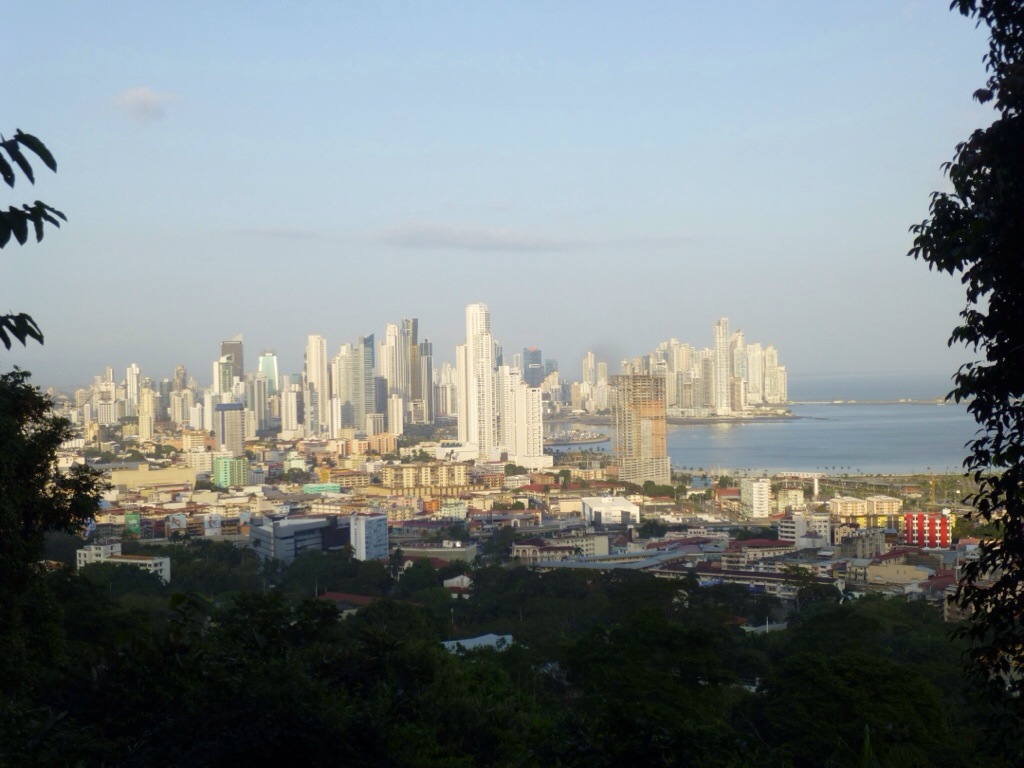 The old town is a somewhat prettier and infinitely more policed (as in, tourist police on every other corner) area where presumably every tourist visiting the city congregates. As if to prove it, we bumped into the American duo from Christmas dinner. Our own B&B is in a gated compound on a hill a couple of kms away, in buildings that were built by the US military in WW2. It's nice enough, and indeed probably pretty excellent for an independent hostel/hotel in Panama.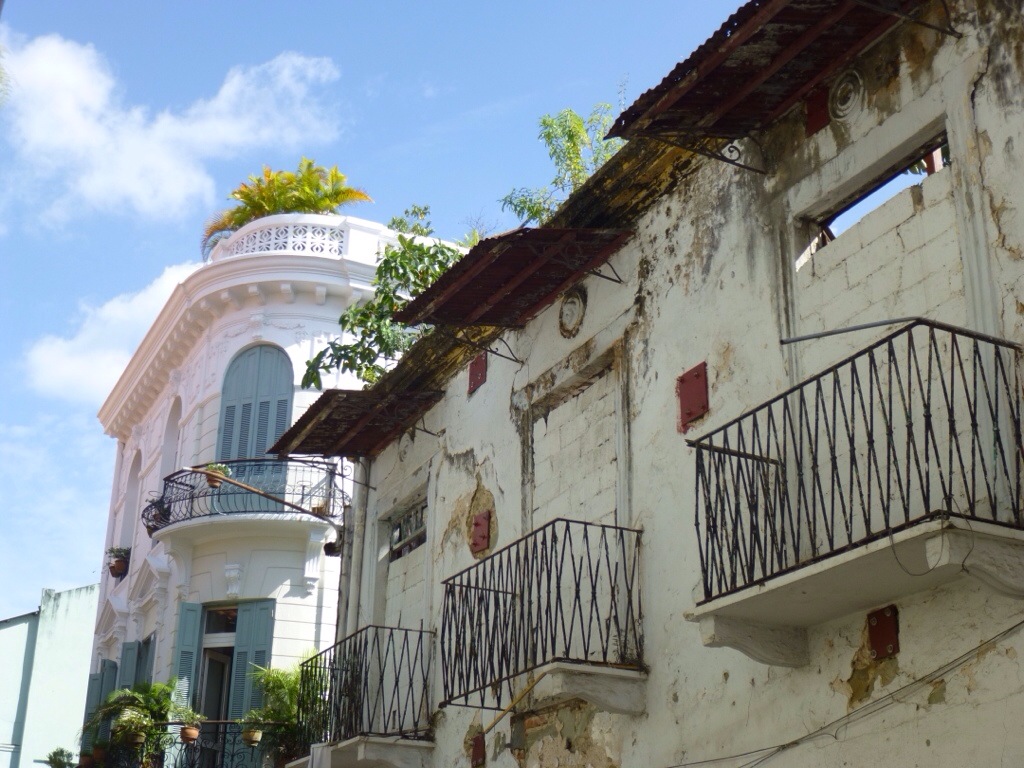 Dinner was in a terrifically noisy restaurant made noisier when a live band started up. Service was glacial, but locals on tables around us seemed to think nothing of waiting 20 minutes for a menu to appear, using the time to snuggle up and shout in each other's ears in classic nightclub fashion with every evidence of enjoying themselves, so I figure this is just a local norm rather than poor service. It wasn't what we were after, but c'est la vie.
If I'm not displaying a load of love for Panama, it's because I'm writing this the next morning and Maureen seems to have picked up a tummy bug. I should add, I've had dicey digestion myself at least twice on this holiday, and I'm convinced that Latin America is the worst continent for hygienic food on the planet, but Maureen's is a bit worse. Meh.