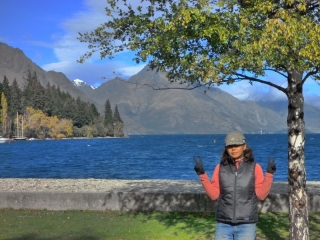 6th April 2011
So here's the thing. We really enjoyed our month in New Zealand, it's a fantastic place to visit unless you are a relentlessly urban person or only enjoy beaches. But I was reflecting on our blog entries for the month and trying to work out what was missing; somehow they didn't feel like such an engaging body of words.
I think it's a lack of the exotic. In the rest of our travels we've been entirely outside of our life back in England, we were finding the new and different around every corner. Sometimes it gave me things to marvel at, other times things to moan about, and other times a good laugh. All that ended up in the blog, or at least the best parts. Nothing in New Zealand is so very different to England. Nothing in the culture, anyway. The wilderness and wildlife is totally new and right up our street, but that's best shown in photos.
I'm not missing the exotic myself, this is a fine respite from the sometimes hair-pulling effect of travelling around Asia. The blog might be missing it a bit, though.