8th February 2015
We've got a first taste of Madeira's changeable weather. Hopping in the car after breakfast, it was sunglasses and warmth, better turn the fan on cool 'cos the car will be baking! Stopping at a viewpoint to gaze into thick, impenetrable mist in the afternoon it was back down to 7C and chilly in all our layers.
Madeira is stunning though. I've never been anywhere so consistently vertical. Every village is built in tiers up craggy hillsides, and their agricultural plots are tight terraces growing ever more tiny as they stack upwards on top of each other; the top terraces look hardly worth the effort of walking up to, as they could scarcely sustain more than a half-dozen potato plants. The old roads have to wind up and down every valley and hillside, so a 4km drive can actually get you about 200m from where you started horizontally, and 400m vertically.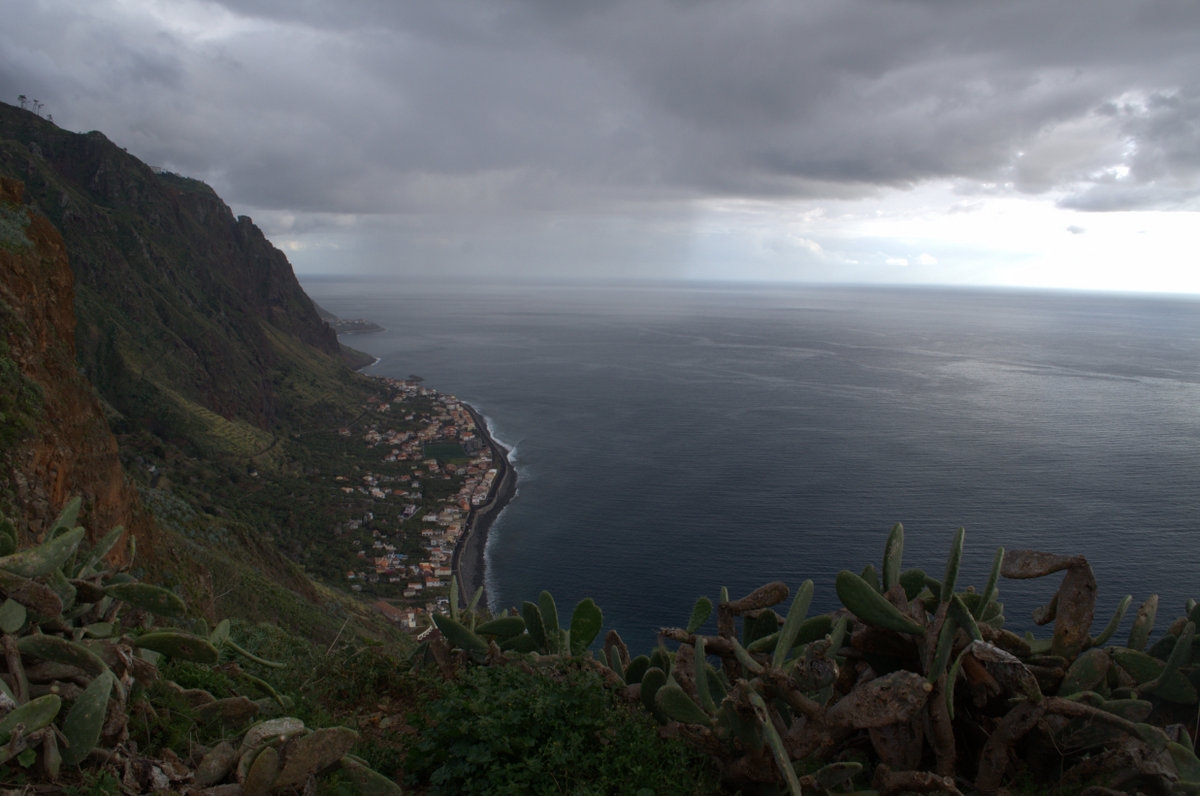 It's no wonder they've been driving so many tunnels through the dark basaltic rock in recent years – our drive from the airport right along the south coast was spent more underground than overground. Today we had much more fun enjoying the vistas high above the distant Atlantic Ocean, although the fun did run out around three in the afternoon when the cloud lay down thick on the hills and wouldn't budge. The last thing we saw was beautiful, though; a high landscape of ancient and twisted laurel trees among cow-cropped grassy slopes, gradually being hazed by creeping tendrils of mist. But I think the Atlantic was the most impressive sight. From 1200m up a mountain the ocean just stretches away endless and unvarying and blue in every direction, and you really do feel like you are standing on the only crumb of land in an infinity of sea.

Our evening meal at the Quinta was forgettable, except perhaps for the forced conversations with the German and French couples sharing a table with us. Certainly not as good as the delicious dish of scabbardfish and banana we had for lunch at Brisa del Mar, a restaurant in Saixal on the windy north coast.
Update: turns out that Brisa del Mar was the best food we had on Madeira, so that's definitely a tip if you visit.