27th December 2013
There's a fine line between a good time and a bad one, just oddities of circumstance and preparation. Today was an example. A day out sailing on a catamaran around the Bocas Islands in search of dolphins sounds fun, yes?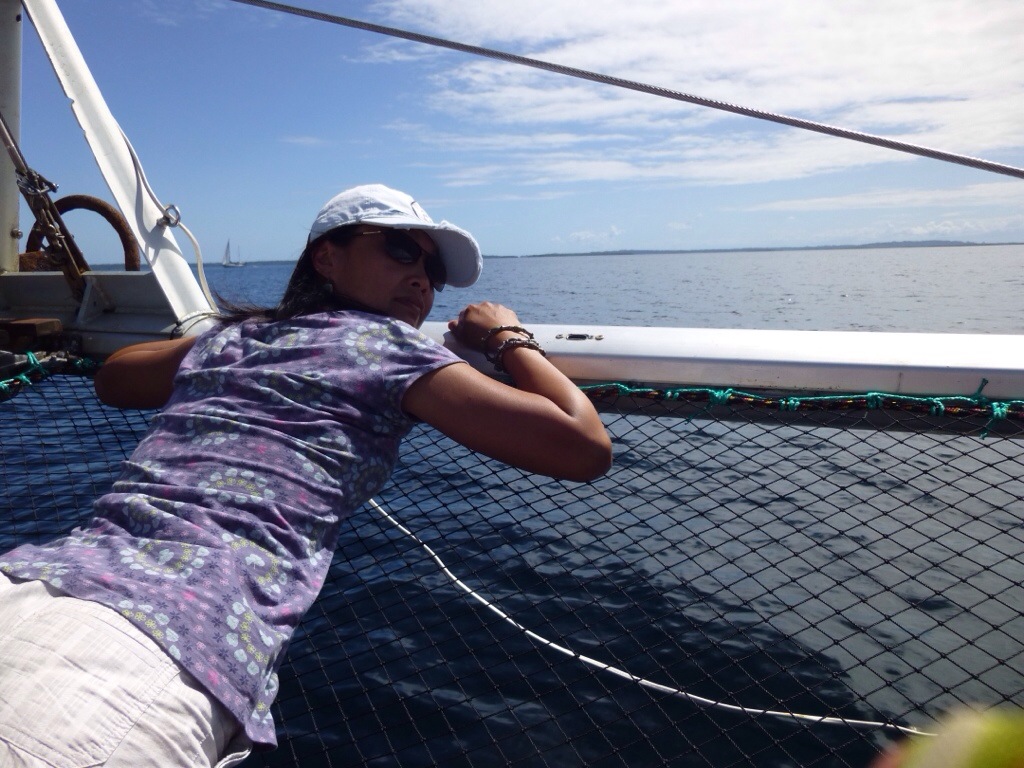 Perhaps a couple of days previously, when there was some clouds with sunny intervals and some wind in the afternoon. But today was wall-to-wall sunshine and not a breath of breeze which meant that the boat puttered along on its engine all day with the sails slack and the heat and sun were unbearable and inescapable. Actually, if we had gone a week ago there would probably have been three or four other people with us. Instead there were twenty other bodies slathered with suntan lotion and trying to find a spare patch of deck to sprawl or perch (the odd spot of shade was at a premium). The captain, Marcel, said that Bocas had just been hit by a tidal wave of people in the last week. Which is why we left a half-hour late: they were scouring the shops for food for lunch, but many were almost empty. Still, it might have been at least interesting if the dolphins showed up and played, but instead we only found three after much searching and they only cruised along the surface a way. After this we went on to the first of two snorkelling spots, with apparently amazingly coloured corals. If only we had known that the trip involved snorkelling, perhaps Maureen would have worn her swimming costume. Maybe snorkelling is so ubiquitous on days out in Bocas that no one thought to mention it?
Having had an entirely pointless day chugging around in the sun on a crowded catamaran, it would have been nice to finish on time. Instead we got back almost two hours late, it was dark, we had missed our free ride home, and had to pay $20 for a water taxi.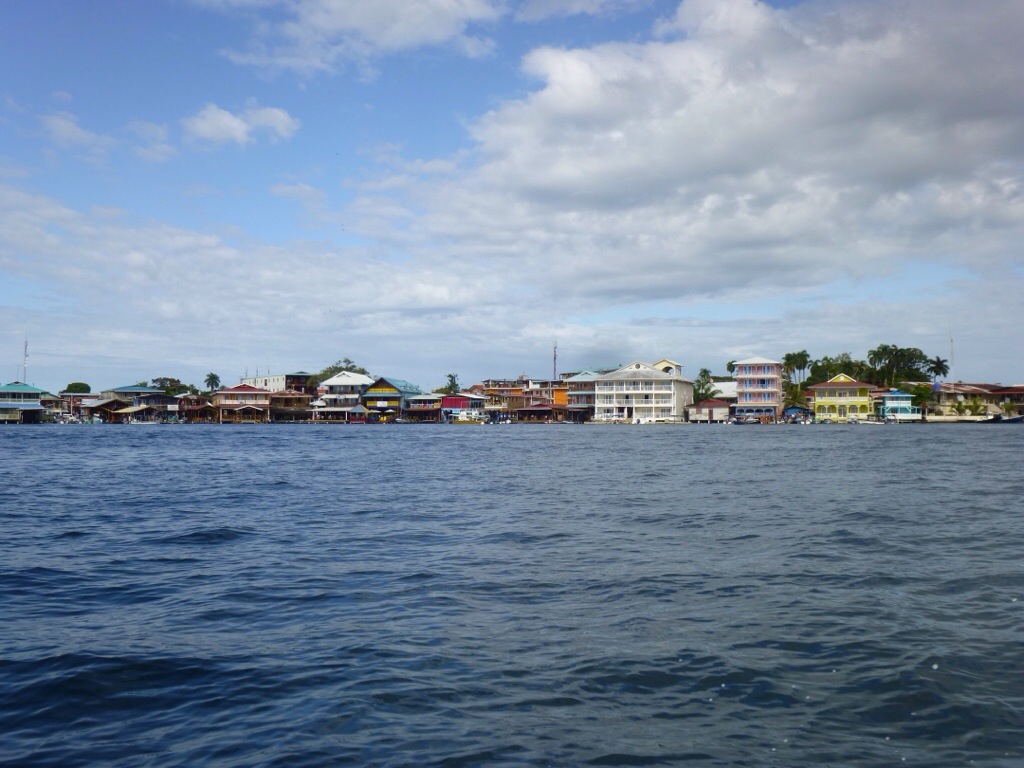 Some days you wish you could start all over again.