Written by Maureen
Okay, so it doesn't feel like a holiday anymore.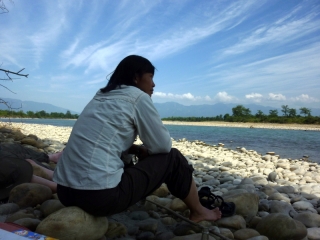 The last few weeks have left me frazzled and desperately comfort-sick. What with dodging motorbikes in Kathmandu, suffering altitude-sickness in Tibet, the physically demanding trek and always worrying if we're all going to make it, the ultra-basic and often smelly facilities on the mountains (taking a cold shower in near-freezing temperature is one of life's most miserable experiences), looking for wildlife in the baking heat of the Terai, and constantly trying (and failing) to master my fear while walking through leech country, I am about ready to collapse.
Can someone please tell me where to find a comfortable hotel room with consistent hot water and electricity, a clean attached bathroom with a washbasin, a mirror, fluffy towels, plenty of loo rolls and an absence of scorpions?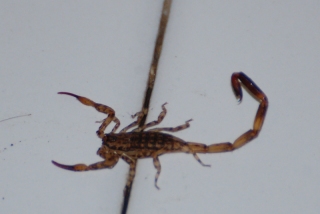 PS: I could murder a cheese on toast. Here's Matt's recipe to that food of the gods, just the way I like it:
Take a slice of good bread, perhaps a white sourdough, and toast it on both sides
Butter the toast, then add some nice pickle – runner bean pickle is ideal
Pile it high with grated Montgomery's mature cheddar, make sure none of the bread is showing
Grind some black pepper on top and drizzle a little milk over it
Grill under a really really hot grill until all the cheese is thoroughly melted and bubbling