10 October 2015
Kumamoto and all the lands surrounding are completely overrun with Kumamon. There are Kumamon absolutely everywhere. In shops, on buses, at the roadside, in the vending machines, in cafes, at beauty spots, everywhere.
Kumamon? Kumamon is the cheerful mascot for the city and prefecture of Kumamoto. He's what is known as a "yuru-chara" – a mascot created to show love and affection for a city or region. And since the local government decided not to keep any copyright over him, he is absolutely everywhere. We've found shops half-dedicated to Kumamon products. I'm not sure who they're expecting to buy them, since surely every citizen in the prefecture must already be suffering from massive Kumamon fatigue. I know I am!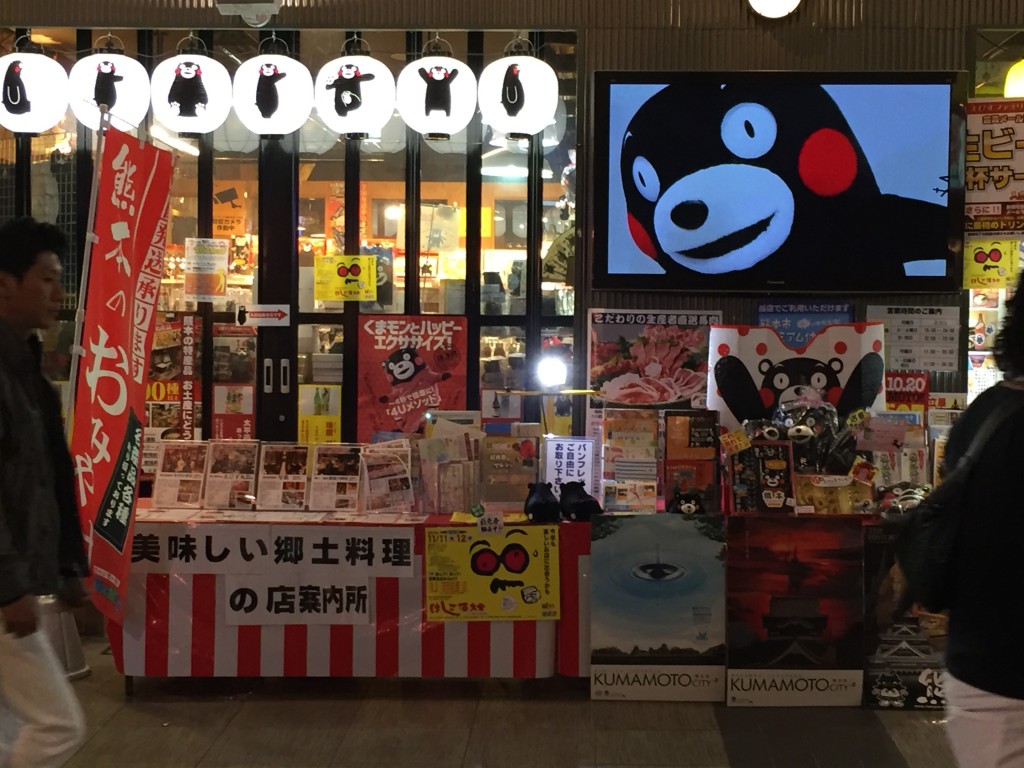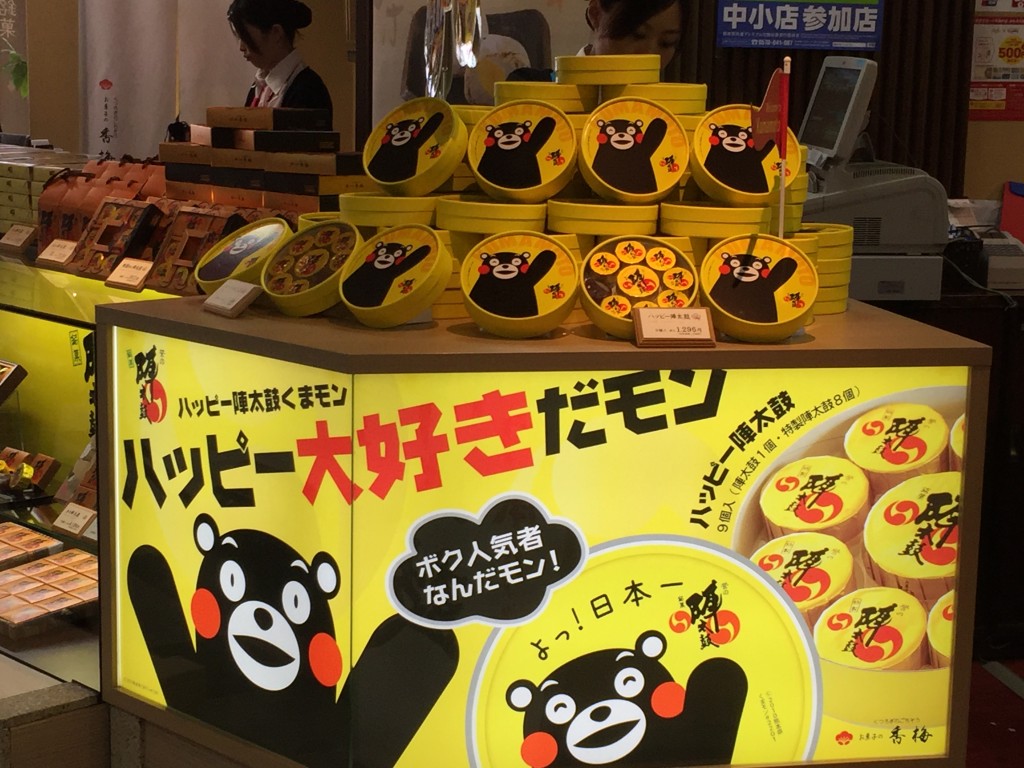 Today was another day out in the Kyushu countryside. The Kikuchi valley was a pleasant stroll, and the little onsen (hot bath) town of Kurokawa was interesting to wander round. By the look of the shiny cars maneuvering their way down the narrow lanes to the bath houses, a nice onsen is the Japanese equivalent of a spa hotel in the UK. I admit I was hoping to find interesting places to stop as we toured around Kyushu, perhaps traditional villages to amble around or the like. But I think the combination of a lack of helpful signs (I'm sure there were lots of signs to nifty little things, but I can't read Japanese!) and a lack of picturesqueness in the villages (all the buildings are quite new) made it hard to find anywhere enticing to stop just at random. Except for the odd vista – this view of the Mount Aso caldera being the most amazing.

Back in Kumamoto we ate at a sushi restaurant. On the shelf of sake bottles next to our table, Kumamon smiled down upon us from one of the labels.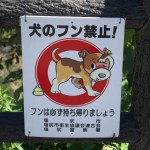 While I'm on about Kumamon, I should mention how cute we have found Japan. And I mean this in a good way: there should be more cuteness in the world, everything gets taken so seriously (or sarcastically) everywhere else. So now I'd better give some of the examples…
Cartoons on signs, everywhere, and always cute ones
They have cute cars – small, compact, boxy and cute. These are manufactured by familiar giants like Nissan and Mitsubishi, but they're obviously models made only for the Japanese market
And while we're on the road, they have cute speed limits. A straight, empty country road will either be 50 or 60kph. Translated into old money, many of the lovely open roads we've been driving along have the princely speed limit of 35mph. I have sometimes been tempted to make "brum, brum" noises as we tootle along
Female announcers. They speak in a super-squeaky voice that just sounds ever-so-nice-and-excited! It can get a little hard on the ears after a while, though at least they don't sound as grumpy as the Cantonese nasal whine
Cheesy slogans, which might appear on anything from a sugar packet to a coffee shop window. Stuff like "A cup of happiness, a life of happiness" isn't even at the soupiest end of the spectrum. I so wish I'd copied some of these down
Perfectly serious trees that are clipped into pompoms, like horticultural French poodles
Construction barriers… that are actually held up… by bunnies! Or raccoons, or froggies. Surely this is the most charmingly cute thing ever?
Religious icons at Buddhist temples, some of which are decorated to become cute, others of which were made cute from the outset. Where else in the world is religion cute?!?