Actually, more than a million people visit Częstochowa every year, just not at the same time we are here (which might explain why we had no trouble finding a neat little apartment). This city is home to Jasna Gora, a monastery that is in turn home to the Black Madonna. This little image is immensely significant in Polish religious and political history and is very much a site of pilgrimage to this day.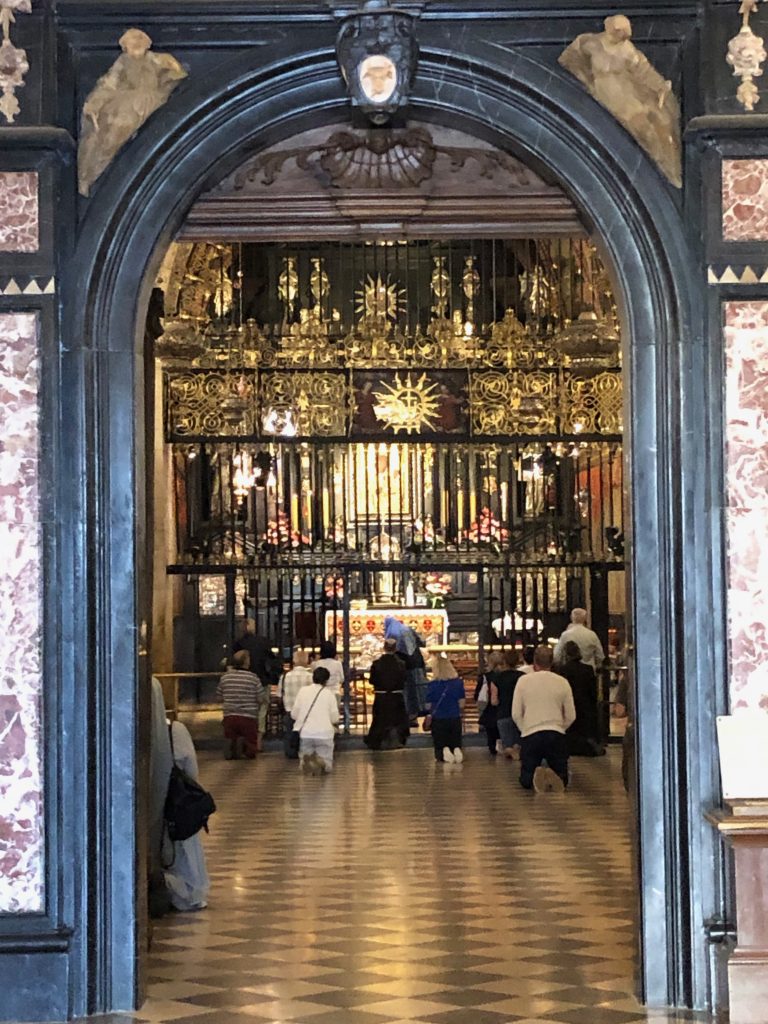 So before breakfast we strolled up there to see what it's all about. One thing is for sure: if you are the possessor of an important religious icon, you get to build a ginormous and glitzy monastery complex around it! The madonna itself looks a bit blingy but seems to draw more of an aura than it ought to deserve from all the folks kneeling quietly before it (or shuffling past it on their knees) in a soft buzz of murmured prayers.
Breakfast was great: a lush plum tart and a really splendid pain perdu.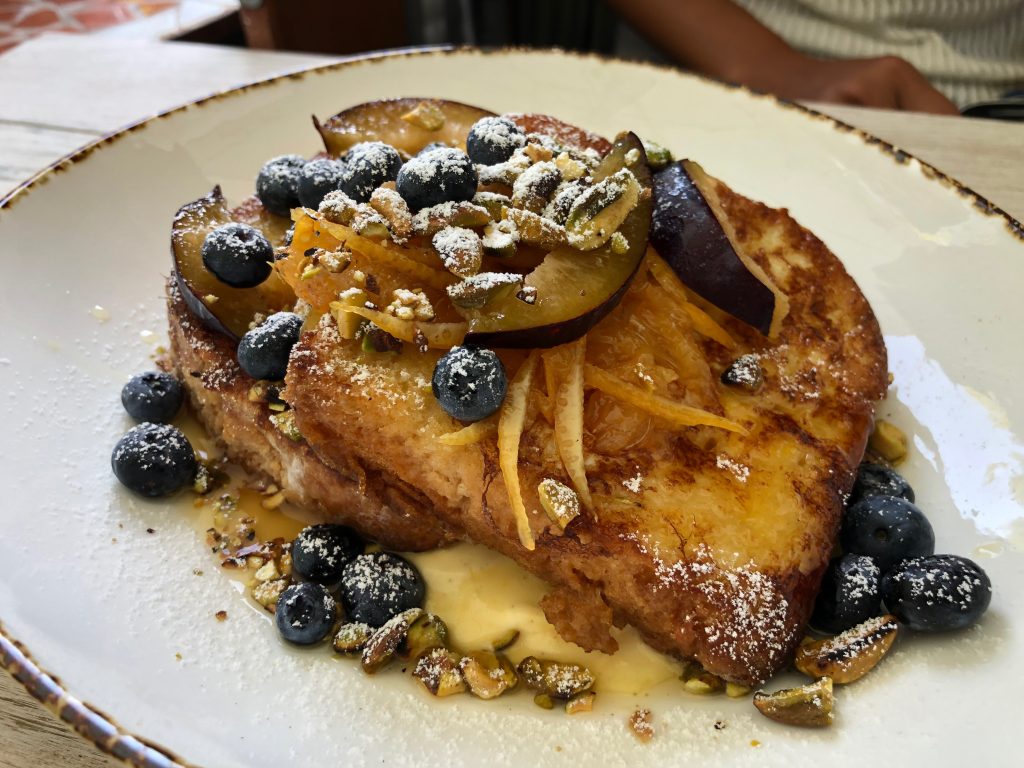 And so to the rest of the Castles of the Eagle's Nest! We managed another six today, bringing the total to 13 castles over two days.
First was Olsztyn, vying with Ogrodzieniec for tourist paraphenalia but falling well into second place. Rightfully so, as it's a much more crumbly ruin with not much left to explore but a few walls and one tower. Peeking over a wall on the western end, though, there were signs of some serious restoration (read: rebuilding) work commencing.
Kiddie Castle – also called Strażnica Przewodziszowice, a ruin in the woods where we happened upon a classful of kids and made a swift escape
No Castle At All – so called because there are only rocks here, we'll have to take their word for it that a watchtower once stood here in Łutowiec because nothing at all is left!
Car Park Castle – because the empty car park of a local restaurant seemed the only place to stop and take a photo of this little Mirow Castle without paying for parking
Hotel Castle II – Bobolice Castle actually looks like an even more impressive place to stay than yesterday's one, you'd really feel like a knight of the manor here.
Closed-up Castle – Bąkowiec Castle was odd; first our road seemed to end at a woodland cycle path, but then we realised cars are allowed to drive along it, the path eventually ending at some kind of big leisure complex in the woods that was completely closed-up for the season, and the castle ruins on the knoll above the car park were equally closed-up but perhaps more permanently?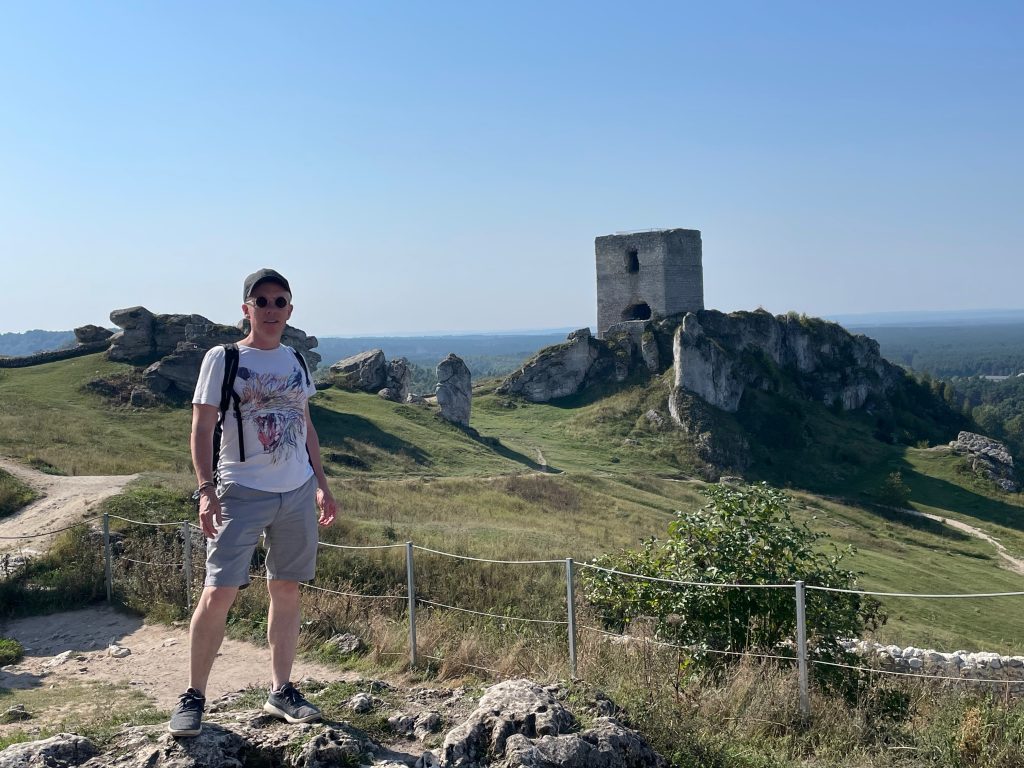 And that was it. Just a long 4 hour drive to Gorlitz, with motorway services and a poorly baguette pizza to break it up. Our apartment for this final night is an absolute cracker in a restored old building in the middle of town. Dinner was exactly what we set out to find: a perfect flammekuchen from a tart German waiter on an outside table on one of the best medieval squares in Germany.