Wednesday 2 November
This was transfer day, from the north-west coast to the southern hills via the central Troodos mountains. We said goodbye to Aphrodite Beach Hotel with its clinical room, thronged breakfast terrace and friendly staff.
Driving up into the mountains again we rounded a corner and Maureen spotted a mouflon by the road, which bounded away up the slope before I could stop the car for a look. Still, a genuine wild mouflon right by the road! I was a bit disappointed to miss it. A few miles up the road as we rounded a corner… I spotted a mouflon, leaping over the crash barrier to avoid being spotted (ha!) and vanishing down the slope. So that was one mouflon each, very satisfactory! And really lucky.
The Troodos mountains were just as beautiful as before, endless twisting miles of pine trees and vistas. In fact the real wilderness is the Paphos Forest on the western flanks of the Troodos. As we got higher and closer to Mount Olympus we actually started finding more villages. We stopped in one to look at a UNESCO listed church. This tiny, tiny church with absolutely no windows was painted inside from top to bottom with Byzantine frescos. There are nine more churches like it, scattered around the mountains, and apparently they are an extremely rare survival of original Byzantine church art. It was very cool, even though the artist was no good at horses.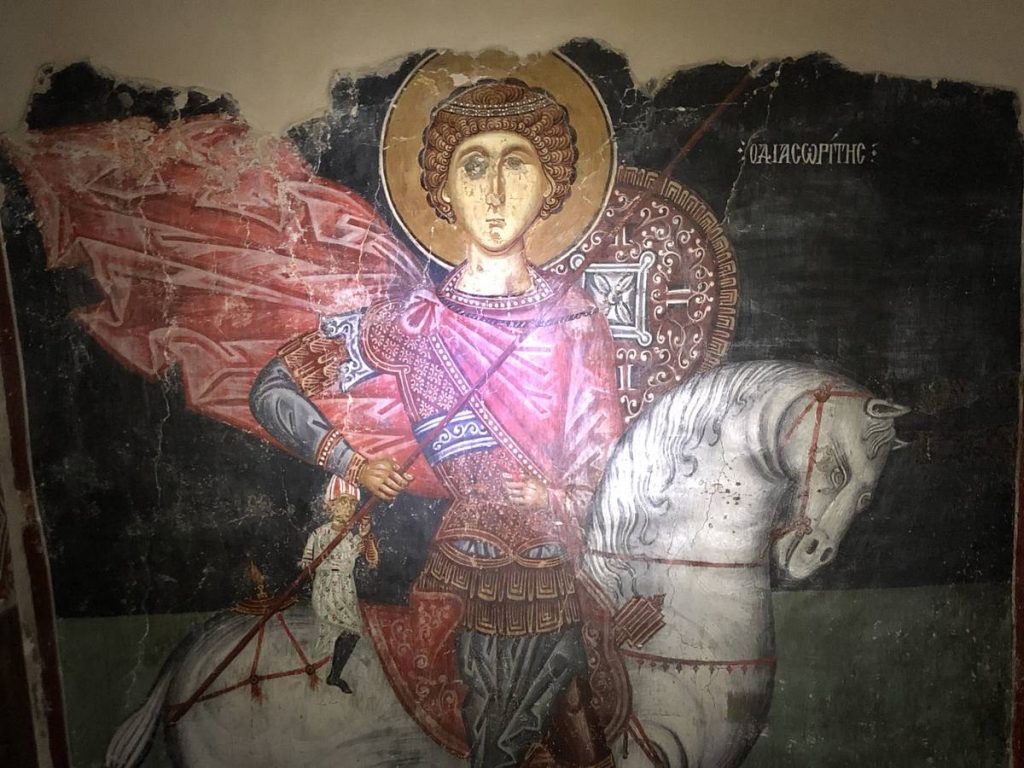 Eventually we reached our walk for the day, a rambling circuit through forests around ridges and peaks, sometimes easy and sometimes very rocky. We made life harder by missing a turning and so going 30 minutes out of our way! The best thing about this walk were the strawberry trees, with vivid grass-green leaves that stand out among all the evergreen and clustered of red jewel-like little fruits. Alas, inedible. Our detour meant that we had to chase the sundown at the end of the walk and got back to the car in the twilight.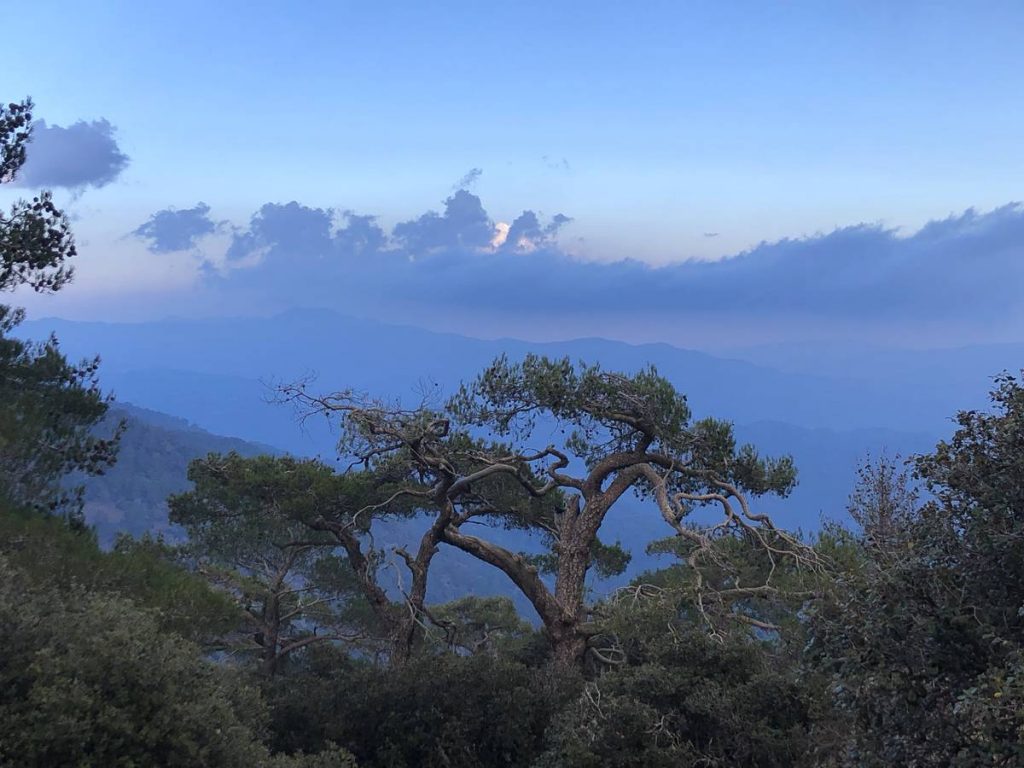 Our new hotel, Apokryfo, is fairly wonderful. We have a whole little cottage with upstairs and downstairs and a lovely balcony looking over the village. The main dining room is big and cosy. The staff are fun; we are looked after by an old grandmother and a sturdy black-haired woman who looks like a school dinner lady. Both are very friendly and have less English than almost everyone else we've encountered. But we get by. And let me tell you, she does not cook like a dinner lady! We tucked into by far the best meal we've had yet in Cyprus. Although the more we ate, the more dishes kept appearing, and I must sadly report that we are now even more stuffed than ever before. The smoky aubergine dip is magical.