Thursday 3 November
We took a break from hiking today and even had a lazy start, not getting out of bed until almost 9:00am. Leisurely breakfast included more amazing Cypriot yogurt which is just a lush way to start any day.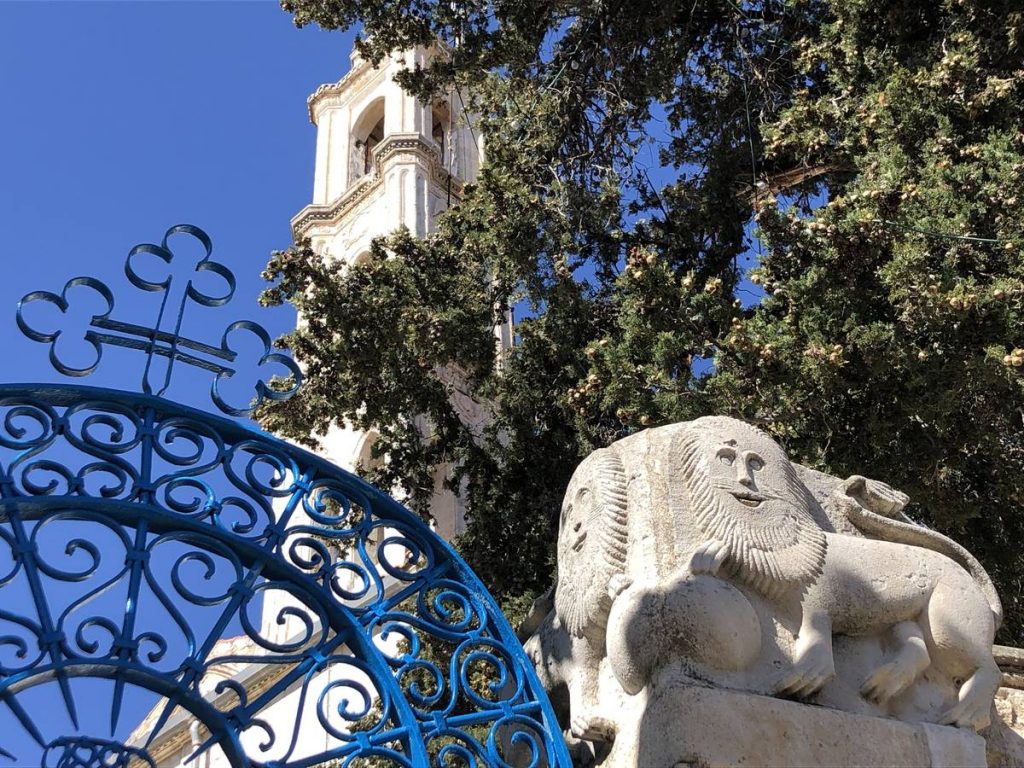 Then we went for a stroll around Lofou village itself. It's probably the prettiest we've seen on the island (update: it was the prettiest village we found) with a charming church, little back alleys including one with the tiniest micro-brewery ever and another with an ancient olive press, and plenty of steps and slopes so you can always find a view overlooking the rest of the village. It was very quiet until we got to the very centre, the only street with a couple of tavernas and shops, and then suddenly we found ourselves in the middle of fifty-odd tourists queuing for coffees and hanging around chatting. The morning tour groups had arrived! We left them to it.
Instead we went out for a rambling drive through the Commandaria wine route. Commandaria is one of the oldest named wine regions in the world, winning international exports and competitions since the 12th century. It's an oxidised wine which means it is sweet and keeps for donkey's years.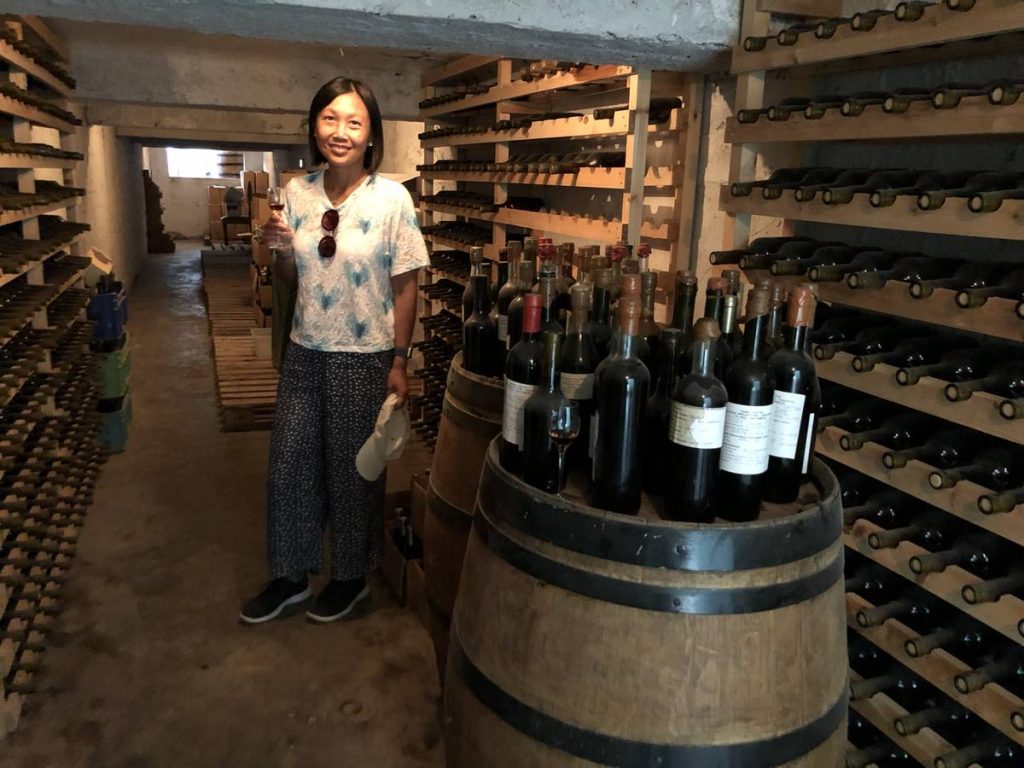 We stopped at two different wineries for a taste, Menargos and Karseras, and I can report the wine ranges from light and marmalady to dark and Christmassy. The wineries are tiny concerns and the wine pretty much never leaves the island these days. Even though they all offer free tastings, we insisted on giving them a few euros because we wouldn't be buying a bottle (hand luggage only!).
We followed the wine route as far as Zoopigi, not because there was anything special there, just because it's the best name for a village ever. It's actually a nice little village hugging a steep hillside. Needing a drink we stopped down the hill for coffee at a proper roadside old-man cafe (you know, where the only customers are old men and the occasional workman). Three euros for a coffee, a Coke and a packet of crisps was a nice reminder of just how much mark-up all the tourist restaurants and cafes put on things!
We zipped down to the coast to end our day exploring Kourion, one of the great archaeological sites of Cyprus. This was a city from early Greek times right through Roman and into the Byzantine period, before being abandoned for Limassol along the coast. I enjoy pottering among ancient ruins, even when they are mostly foundation-level, reading the signboards and trying to imagine how it must once have been. There were some very fine mosaics and an impeccable hexagonal bath.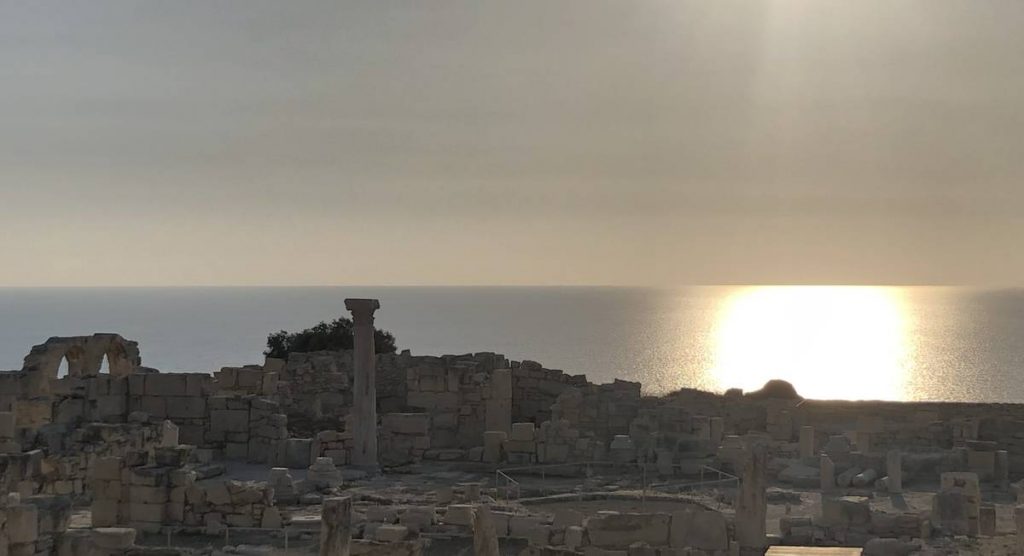 We drove back as the sun set and decided that we would just carry on eating at Apokryfo for the remainder of our stay. It was another feast, the highlight this time being the cake at the end: an amazing and moist walnut cake with a superb flavour and chunks of beautiful sticky green walnut embedded all through it.