Sunday 30 October
The Aphrodite does a decent breakfast buffet to set us up for a day of hiking in the mountains. The Troodos Mountains in the middle of Cyprus rise up to almost 2,000m, not bad for an island only a third the size of Wales.
So then poor Maureen twists her ankle and falls over on the pavement just behind the hotel, which isn't really the start to a hiking holiday that you look for! Within 15 minutes it has swollen up nicely but at least she can walk (limp) on it. We decide to go out for a driving tour instead today, and hope it gets to healing quickly!
To be fair, there was a nasty little crack in the pavement.
So. We drive up into the Paphos Forest on the western flanks of the Troodos mountains. The roads are incredibly wiggly and the open pine forests that carpet the mountains are beautiful. It's a genuine wilderness; after leaving the last farm behind we see nothing but trees, trees, trees.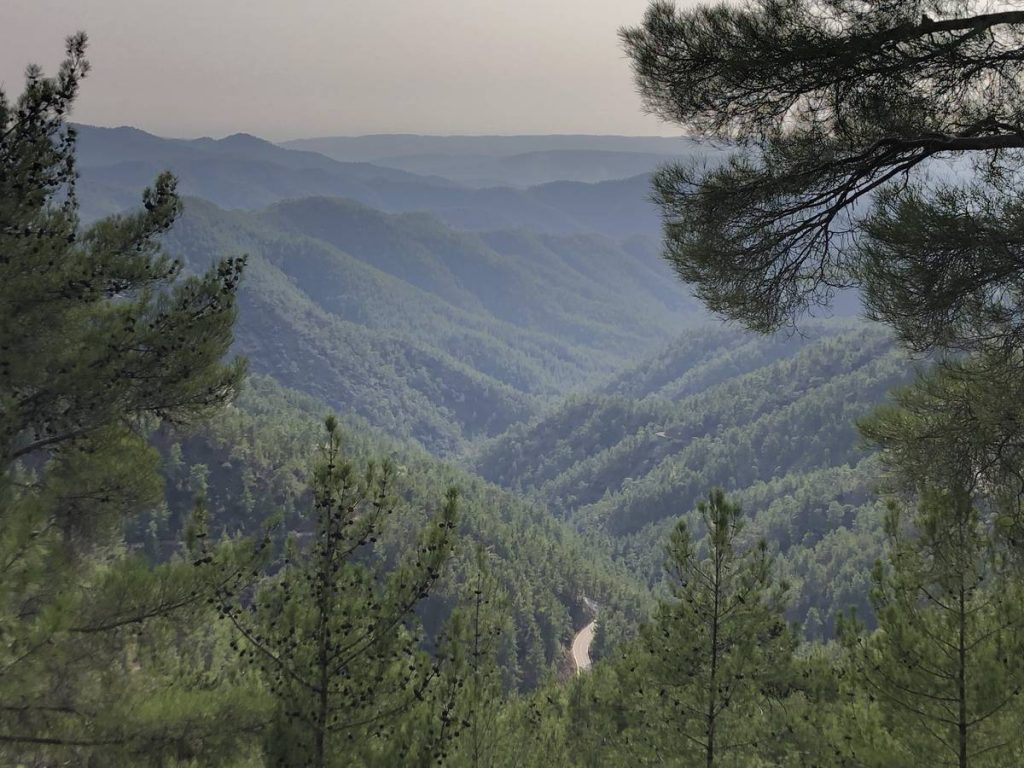 At Stavros tis Psokas there is a fenced enclosure where thirty-odd wild mouflon are kept (I'm not sure why, as there's no information there). We limp up the steps to watch them and they end up trotting over to where we are, gifting us with their strong goat-y smell. Then a pair of big males decide to do battle, so we and all the lady mouflon watch in excitement as the big-horned fellas back apart maybe ten metres from each other before charging together with a resounding CRACK. About ten times. My head hurts just thinking about it.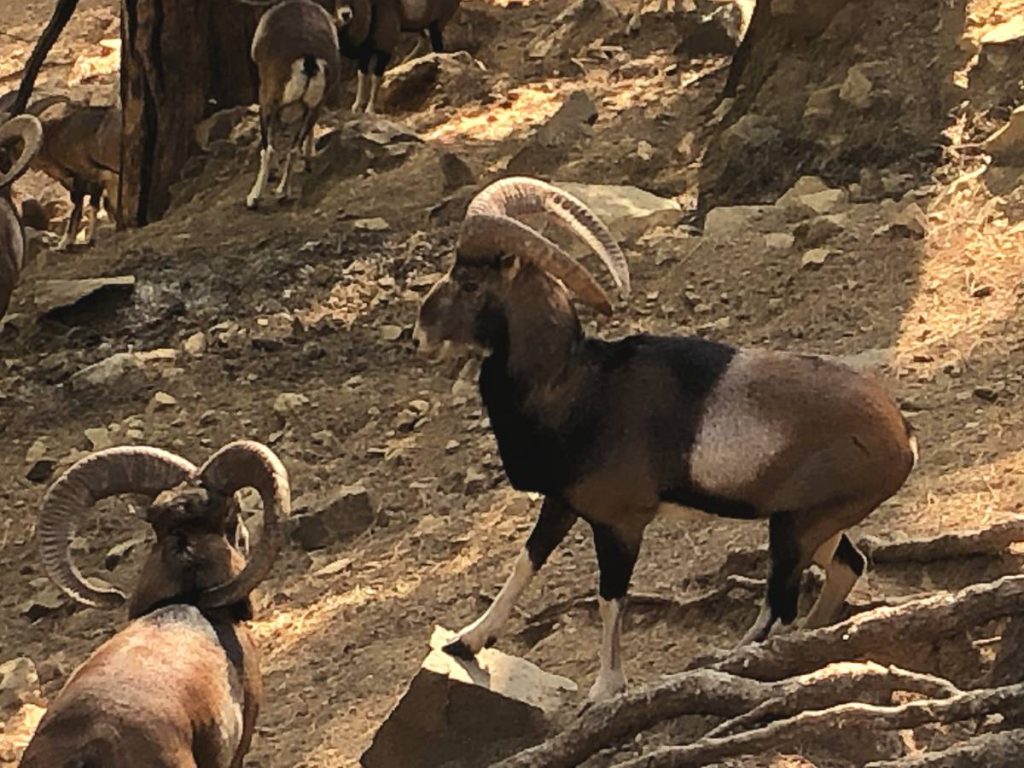 A little higher in the mountains we stop at a pull-off and Maureen decides her ankle is up for a short nature trail. This turns out to be a lovely 3km hike through the pine forests, with amazing views and wonderful scents from the pines and other vegetation in the sunshine, including groves of shrubby penis oaks.
Yes, penis oaks. What else do you call an oak tree where the acorns have furry cups and are long and thin like stubby green sausages? Weird.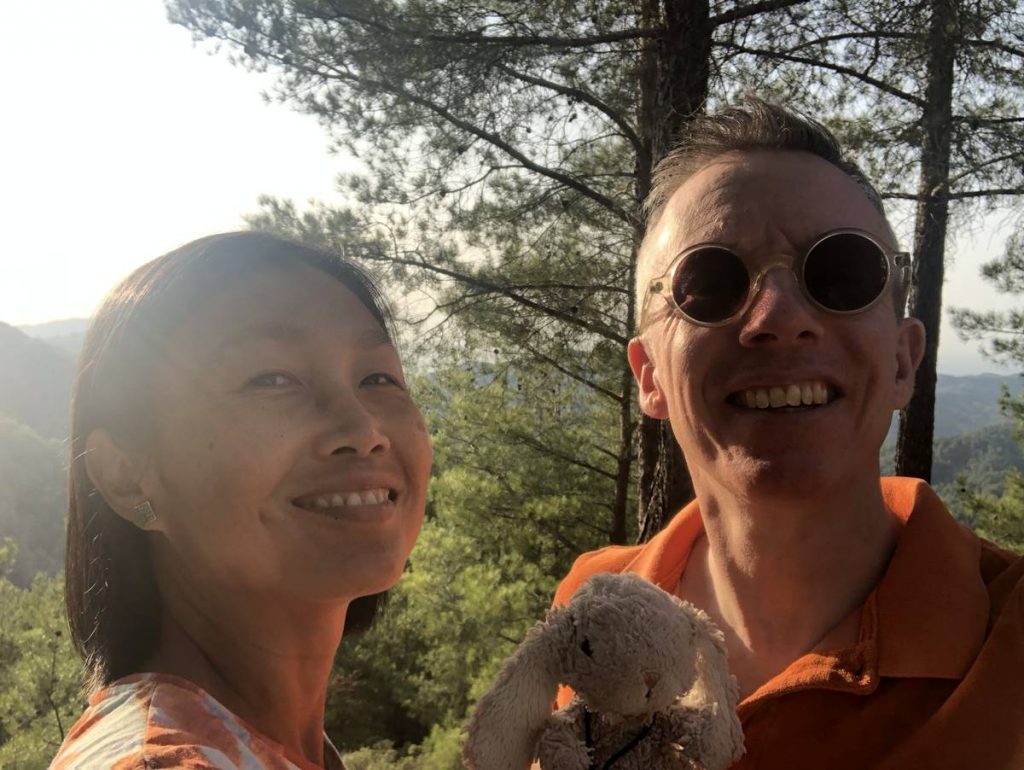 From here we drive north to the coast, then circle back home, with a brief stop for a snack of truly nasty lurid pink taramasalata and Cypriot coffee at Pomos. Dinner in the evening is much better at No 9 Lounge in nearby Latchi, although their beach terrace is a bit chilly at this time of year! That's the trouble with visiting hot weather countries in the winter… you don't normally need to wear a sweater and a jacket and a blanket when you dine out in London.